Sponsorship Packages Available HERE for the 2018 fest!
Thanks to these MAJOR SPONSORS for supporting the 2017 event:

Since Ottawa's very first wine festival in 2010, the City of Ottawa has been pleased to partner with Illinois Grape Growers and Vintners Association. Thank you, IGGVA, for bringing Illinois' finest wines to the summer's most popular fest – Ottawa 2 Rivers Wine Fest.
The Illinois Grape Growers and Vintners Association (IGGVA) is a non-profit organization dedicated to developing the viticulture and enology interests of Illinois through information exchange and cooperation among Illinois grape producers and vintners.
Platinum Sponsor – Wine Fest 2017
The Ottawa Boat Club is a beautiful, historic landmark located at the confluence of the Illinois and Fox Rivers in Ottawa, Illinois. Our building provides a unique and elegant space for all types of events, including weddings, small and large parties, benefits, and more. Enjoy summer nights and cocktails on the veranda, overlooking the river, at the Ottawa Boat Club.
Platinum Sponsor – Wine Fest 2017
At Tangled Roots Brewing Company, they're about beers, not bandwagons. Flavors, not fads. Liquids, not labels. This is beer done right. With an appreciation for natural elements, and an aversion to pretense. With a devotion to craft, a dedication to authenticity, and a respect for where we came from.
A respect for our roots.

Welcome to Illinois' historic I&M Canal National Heritage Corridor. Situated between Lake Michigan and the Illinois River, the region is an outdoor recreational dream, beginning with miles of trails and waterways stretching from suburban Chicago all the way to Starved Rock State Park. Stay at four star hotels to cozy bed and breakfasts, explore Route 66, shop big-names and boutiques, dine on hearty home cooking or haute cuisine, and play at the area's exciting attractions and gaming venues.
The I&M Canal Heritage Corridor has everything you are looking for in a weekend getaway or your next tour or meeting.
And to these special sponsors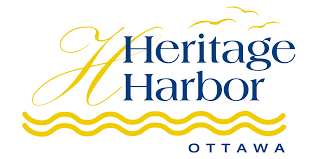 Thanks to our sponsor: Heritage Harbor Ottawa! It's The Place for waterfront living, The Place to get away, The Place for boating, and The Place to explore!   Only 90 minutes southwest of Chicago and just minutes from Starved Rock State Park – explore authentic Illinois and discover yourself.
This is the place… 

Cimco Recycling Ottawa is the largest Cimco Resources facility.
They are the Midwest's largest processor-brokers of scrap metal and other secondary industrial commodities. As a long-established, direct-mill dealer of all ferrous and non-ferrous metals, Cimco Resources can pay more for your scrap iron, steel, aluminum, copper and other metals.
2017 OTTAWA 2 RIVERS WINE FEST GUIDE 
Download the Official 2017 Wine Fest and Ottawa weekend guide!
Get all the information about this year's 7th Annual Ottawa 2 Rivers Wine Fest. Get to know Ottawa and see what's going on – learn where you can shop, eat and enjoy ALL that Ottawa has to offer. Also included are the businesses and individuals that make this festival come alive! A special Thank You to these fans and friends of the FEST. We urge you to shop, dine and conduct business with these great businesses.
Download this 24 page booklet here – the official Ottawa Wine Fest Guide for 2017!
SPONSOR & SUPPORT THE 2017 EVENT!
Showcase your business to thousands of wine, lobster and jazz lovers. We have lots of options to choose from! Have your own personal party in your very own VIP tent!   Sponsor the Stage!   Sponsor the Wineglasses!   Be on the back of 15,000 rack cards distributed statewide and locally!
 Let us create a custom sponsorship package that's perfect for you and your business!
Call our Sponsorship Coordinators to help create a custom package that suites you ~ and your budget.
Diane Stelken at 815-228-2429 or diane@stelken.com
Eva Miceli at 630-605-2945 or samnewa@mtco.com
Promoted via Radio, Print, Digital and TV!
Ottawa 2 Rivers Wine Fest markets the event heavily to cover both Chicagoland and local Ottawa markets.